The future of fixturing is here.
The future of fixturing is here.
Versatility
Quality
Precision
WoodAnchor™ fixturing slots are the superior alternative to aluminum T-track
Mill amazingly strong fixturing slots directly into wood-based materials
► Rock-solid clamping, with much greater load capacity than a typical T-track installation.
► Faster than installing T-track. Eliminates cutting, screwing, and/or gluing aluminum extrusions.
► Unlimited fixturing-slot intersections, with no extra hardware or assembly time.
► Eliminates the cost of T-track. The WoodAnchor system can easily pay for itself on just one large fixture.
► Ideal for spoilboards, auxiliary fences, and other sacrificial components.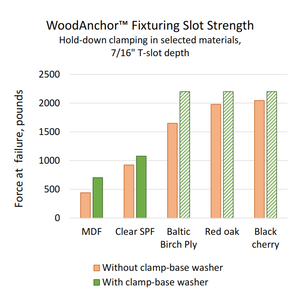 WoodAnchor overview video
WoodAnchor™ sliding nuts

The heart of the system is the WoodAnchor sliding nut, designed specifically for use in wooden fixturing slots.
Have a 500 lb. working load
Won't damage fixturing slots
Use standard 1/4" - 20 thread
Can self-align with fixturing slots
Clamping Screws & Knobs
In the simplest WoodAnchor configuration, the sliding nut is used like a conventional T-nut.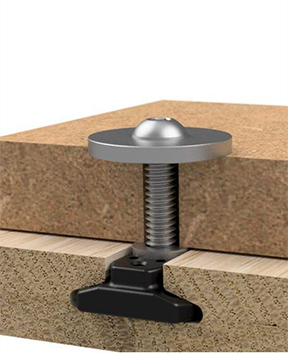 Linear Slide
A spacer washer prevents the sliding nut from clamping to the fixturing slot in this configuration.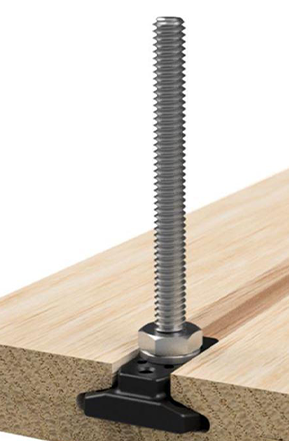 Threaded Posts
Threaded fixturing posts can be assembled from a WoodAnchor sliding nut and any length of threaded rod.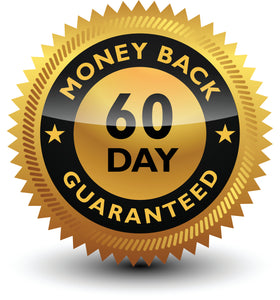 We are proud to offer a 100%, 60-day satisfaction guarantee on all ToolQuest products.
In addition, we provide a lifetime warranty on all materials and workmanship.
For full details, please see our Warranties & Returns policy.
WoodAnchor application examples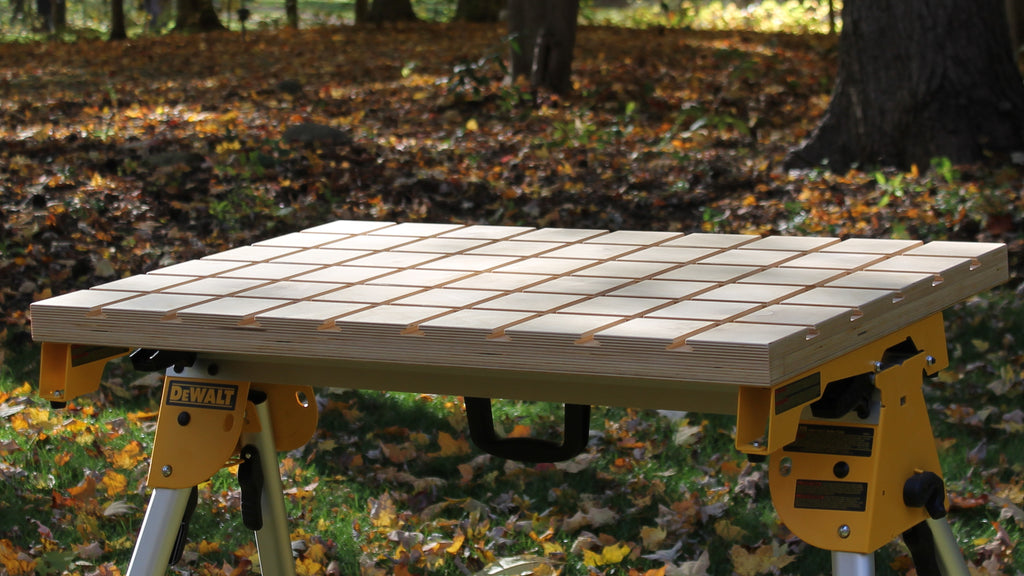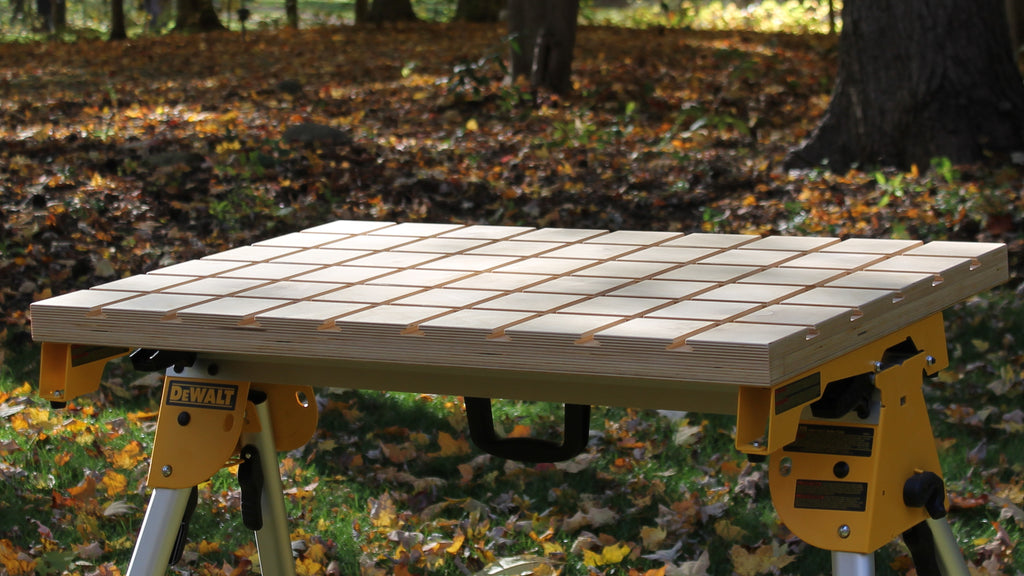 This portable WoodAnchor fixturing grid worktop offers virtually unlimited workholding options.
Testimonials
Take a look to see what users are saying about the WoodAnchor system.
"There's really nothing that I don't like about the WoodAnchor system."
"It eliminates the cost of T-track, so I can make more different specialized fixtures. It's easier than installing T-track, and it's more rigid. And with no metal in the slots, there's no worries about hitting them with cutters."
"What I like best about the WoodAnchor system is its versatility. Once you have the kit, all you need is a few pieces of scrap wood and the possibilities are endless. As a woodworker who enjoys making my own custom jigs, the WoodAnchor system is an outstanding addition to my shop."
"I am dipping my toe into musical instrument building, and I see the system as an ideal tool to create instrument-specific clamping jigs. These will hold delicate curved guitar bodies in place for routing binding channels, glue-ups, etc. For building shop fixtures, there is not a more versatile product out there."
"All the benefits of T-track channel and none of the limitations. Any jig you see that uses T-track can be adapted for use with the WoodAnchor system. It's a great, high quality product and is one of those tools you get and say, 'how did I ever live without this thing?'"
scroll to read more...
click to read more...
"I find the new WoodAnchor products innovative and versatile, inspiring me to find new ways to improve my woodworking techniques.  They have great surface clamping capabilities, and are useful in making a variety of woodworking jigs.  But they are truly revolutionary in creating extensive and versatile fixture table implementations."
"On my first project, I cut a matrix of WoodAnchor slots to make a drill press table with an endless number of work positioning and holding options. Basically anything that can be mounted to a ¼-20 threaded hole can be used with a WoodAnchor sliding nut.  And you can be assured that the mating slots will solidly hold whatever your creation demands."
"Sure, I could have used conventional T-tracks on that project, but it would have cost me more time, effort, and money.  Another benefit is not having to worry about running into an aluminum T-track with one of my expensive bits.  It's also nice to stay in the woodworking domain, and not have to break out the hacksaw to cut aluminum tracks to size.  Once you have the WoodAnchor slotting bit for your handheld or table router, and some sliding nut hardware, you are all set to make jigs and fixtures on demand, without making a trip to the store or waiting for an online order."
"I wholeheartedly recommend the WoodAnchor system to all woodworkers interested in simplifying their life and advancing their craft."
scroll to read more...
click to read more...
"The WoodAnchor system has been a very pleasant surprise and a great addition to my woodworking arsenal."
"What I like most about it is that I can immediately make special jigs, even one-offs. Routing the fixturing slots is quicker and easier than installing T-track by far. It makes my routing system much more flexible, as it lets me create custom and special fences and holding/guiding fixtures. The clamping is rock solid, and it adjusts more smoothly than T-track."
"Based on the price of T-track, I made more than $600-worth of fixturing slots in the first couple of months I had the WoodAnchor system!" 
"I would highly recommend this system to anyone who is doing woodworking. Simple or complex, novice or pro. A little ingenuity will yield you superior clamping and holding fixtures, fences, and even holding systems for permanent project builds, with little or no extra cost to you after your initial purchase."
scroll to read more...
click to read more...
Frequently asked questions
FAQ's
What new fixturing options does the WoodAnchor system give me?
Design and build worktops with as many fixturing slots and intersections as you need. No expensive T-track required.
Use WoodAnchor fixturing slots even on sacrificial worktops. Cutting across the slots won't harm your tools, and shallow cuts won't significantly reduce workholding strength.
Incorporate sliding components into your fixtures. To create linear slides, simply add spacer washers atop WoodAnchor sliding nuts.
Use WoodAnchor fixturing slots and sliding nuts for structural applications, such as adjustable-height infeed/outfeed supports.
How can the WoodAnchor Fixturing System save me money?
Build shop-made versions of expensive commercial jigs and fixtures, at a small fraction of the cost.
The cost of aluminum T-track can add up quickly, and a WoodAnchor sliding nut costs less than a single foot of typical T-track. Once you've purchased a WoodAnchor router bit, fixturing slots are virtually free.
Eliminate expensive T-track intersection kits, for major savings on any worktop or machine table with slot intersections.
Make your own workshop ceiling track. Use it with adjustable or sliding mounts for work lights, cord and hose management, dust curtains, or even camera equipment.
How can the WoodAnchor Fixturing System save me time?
Make fixturing slots on demand. No need to run to a local woodworking store for T-track (if you're fortunate enough to have one nearby), or wait for an order to be delivered.
Use WoodAnchor fixturing slots instead of stopped slots and through-bolts. They're faster and easier to make, and stronger as well.
Streamline repetitive hold-down clamping operations by locking down the threaded post—simply place a washer beneath the jam nut.
Enjoy fumble-free fixture setup, courtesy of the contoured sliding nuts. Inserting a sliding nut into a fixturing slot is even easier when its optional alignment pin is installed.
Make simple sliding sacrificial fences for your saws, to improve your cut accuracy and quality. This can save considerable time on workpiece setup, cleanup, and rework.
How do I make WoodAnchor fixturing slots?
Mill fixturing slots to shape with a WoodAnchor fixturing-slot router bit. You'll need a full-size router with a 1/2" collet for this operation. We recommend milling a rectangular-profile starter slot, especially in hardwoods and hardwood plywood. This will reduce the cutting load on your router when milling the slot to final shape.
Where can I learn more about the WoodAnchor Fixturing System?
Check out the Support/Downloads section of this website. There you can download system instructions, and also an application note on the strength of WoodAnchor fixturing slots. In the Products section, you can find detailed information about each system component. And if you'd like more information about the WoodAnchor application examples, you'll find that in the Applications section.