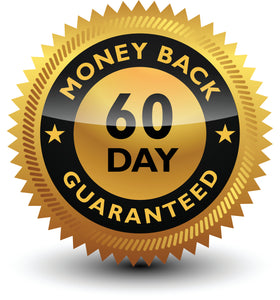 We're delighted to report that ToolQuest has received nothing but positive feedback from our WoodAnchor customers.  So to make it even easier for new customers to try out the system, we're now offering a 60-day satisfaction guarantee on all ToolQuest products.  That's in addition to a limited lifetime warranty on materials and workmanship. For full details, please see our Warranties & Returns policy.
---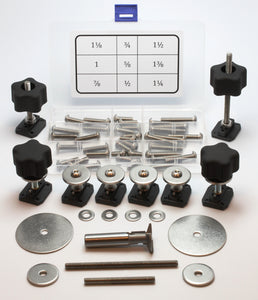 The future of fixturing is here! It took a bit of doing, but ToolQuest's Kickstarter orders are fulfilled, ecommerce is live on toolquest.net, and all WoodAnchor™ fixturing components are in stock for immediate shipment. While you're here, please check out our new user reviews.  If you see anything you need, you can now purchase it easily and securely, right on the ToolQuest website.
---
ToolQuest's first Kickstarter campaign has ended successfully.  To help launch the WoodAnchor system, 121 backers pledged $16,471 for 119 starter kits, 4 evaluation kits, 295 individual sliding nuts, and 434 clamping kits. Considering that only 21% of technology projects on Kickstarter are successfully funded, we owe a big debt of gratitude to all our backers!
---
We're excited to announce that the WoodAnchor™ product launch will go live tomorrow, Tuesday, March 16, at 8:00 A.M. on Kickstarter. There will be a limited number of WoodAnchor™ starter kits available at 25% off MSRP and with early delivery, so it pays to show up early! But even if you miss the early-bird specials, you can still get a nice Kickstarter discount on all starter kits, as well as extra WoodAnchor sliding nuts and clamping kits. We'll see you tomorrow, and thank you for your support!